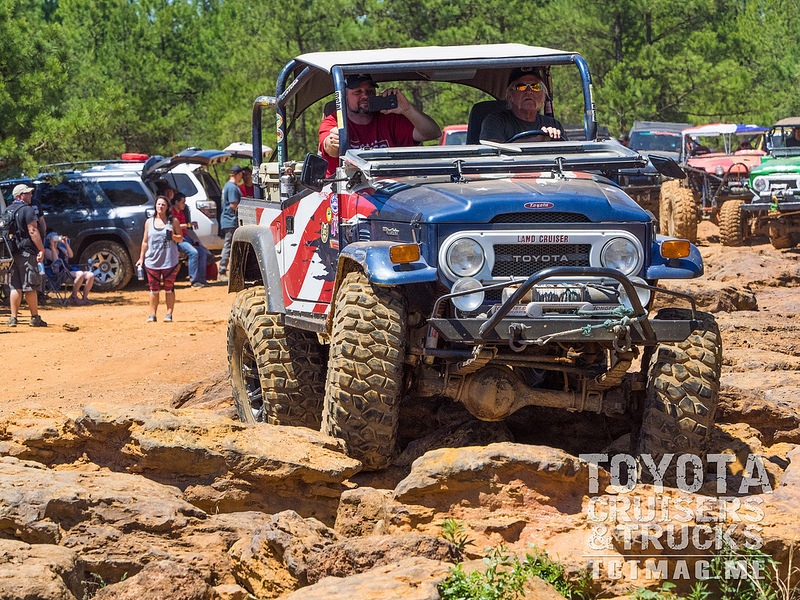 Details

By

Phillip Jones

Phillip Jones
The experiences, sights, and sounds of Lone Toyota Star Jamboree are forever engrained in the heads of the participants. The reddish-brown dirt is forever part of every truck that hit the trails. Deep in the piney woods of East Texas, this annual TLCA sanctioned event, affectionately referred to as Jambo, is held at the 1,850-acre Barnwell Mountain Recreation Area OHV park (BMRA). The event has gained in popularity due to the first-rate marketing, word-of-mouth, numerous trails, and massive raffle. Once again, Lone Star Toyota Jamboree broke an attendance record.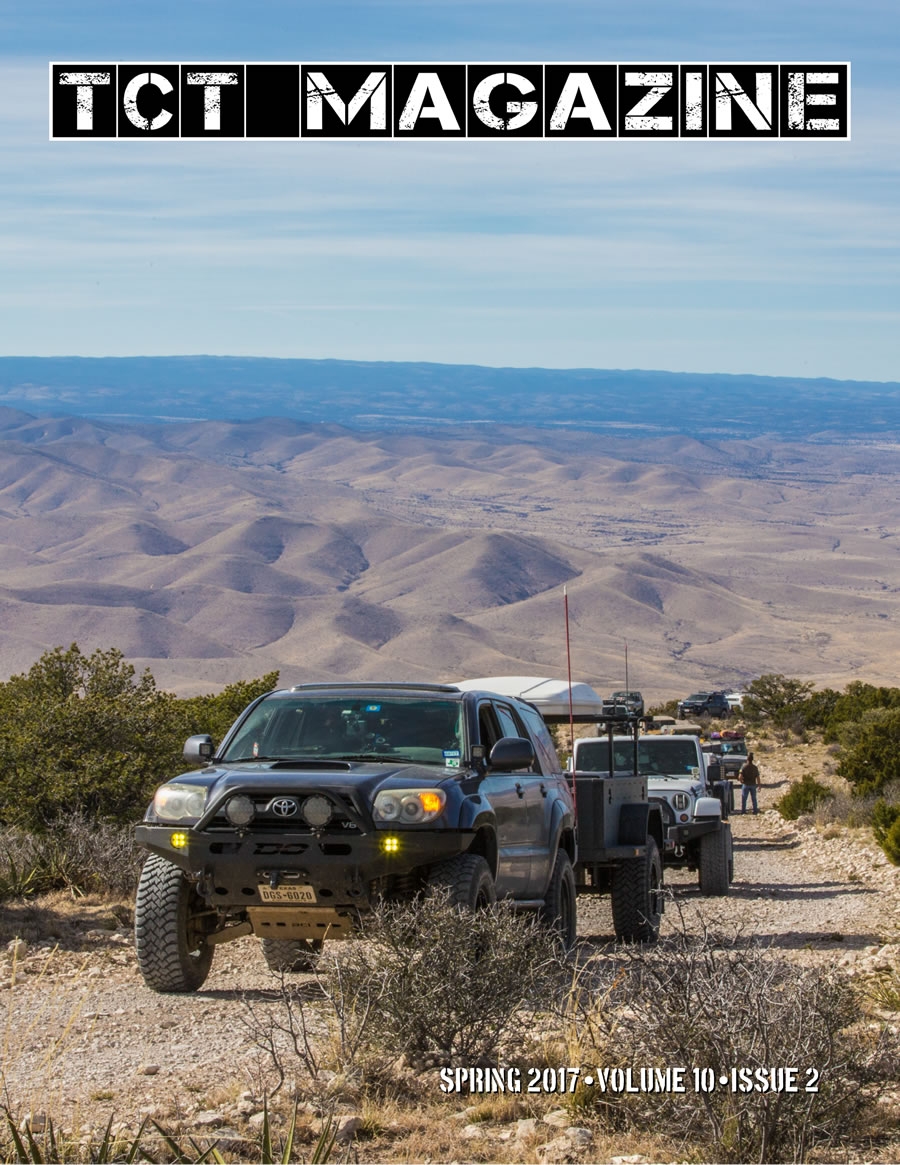 Details

By

Toyota Magazine

Toyota Magazine
Another wonderful issue of amazing Toyota Adventure
From Overland Expo to Bears Ears National Monument, our spring issue is here!

---
Download this issue now to read all about:
You can also get TCT delivered straight to your iPad, iPhone, or Android Device via the TCT Magazine app.


To get your copy of the

Spring 2017 Issue: