Here's the rundown:
Sunday - July 17th:
FJ Summit directors & many vounteers arrive in Ouray to prepare the town for the 10th annual Toyota Takeover
Monday - July 18th:
Summiteers from around the country begin (or continue) thier journey to Southwestern Colorado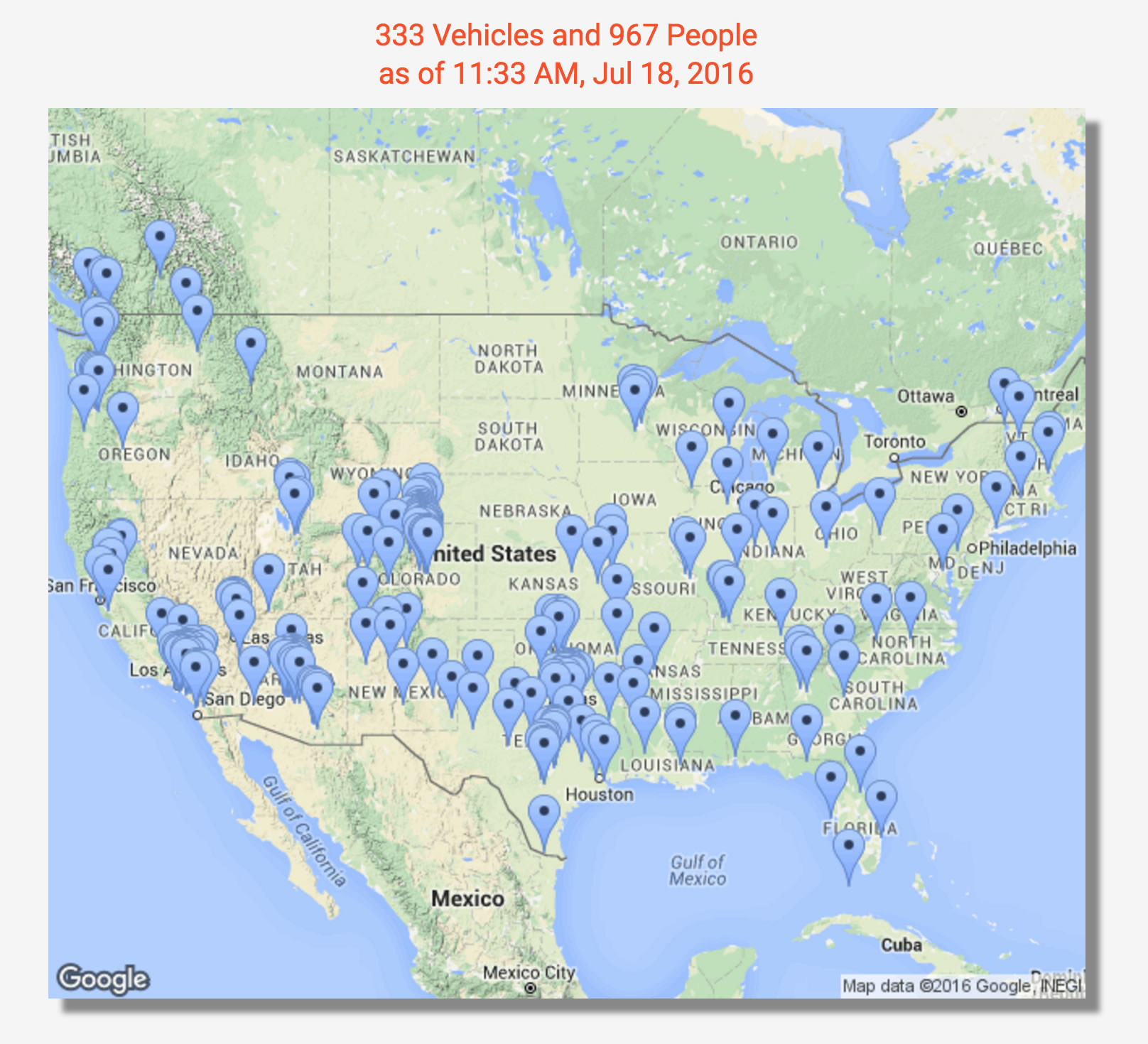 Tuesday - July 19th:
The TCT Explorer loaded with Event Guides, FJ Summit X Passports, and customized Hema maps makes the 6 hour drive from Colorado Springs to Ouray (Track us on Aprs.fi)
FJ Summit X crew & volunteers stuff over 400 driver bags & make final preparations for registration
Toytec Lifts posted an excellent article to help prepare you & your rig for the Summit
Wednesday - July 20th:
Registration begins bright and early! FJ Summit Sponsors start setting up their booths and visiting with friends old and new =)
Thursday - July 21st:
Trail rides begin at dawn, and 400+ Toyota Cruisers, Trucks, and SUVs spread out on trails around Ouray, Silverton, and Telluride.
For info on the FJ Summit trails, visit the FJ Summit Site, the Hema Explorer Cloud, and get your hands on the custom Ouray Area layer for the Hema Explorer North America app.
WOW! Hema has announced that they're giving away a set of MAXTRAX for the best trip recorded & uploaded to the Hema Explorer Cloud from the FJ Summit!
Toyota USA has a special vehicle reveal at 6pm!
Friday - July 22nd:
Trail rides continue throughout the area.
Summiteers explore Ouray Dining & Attractions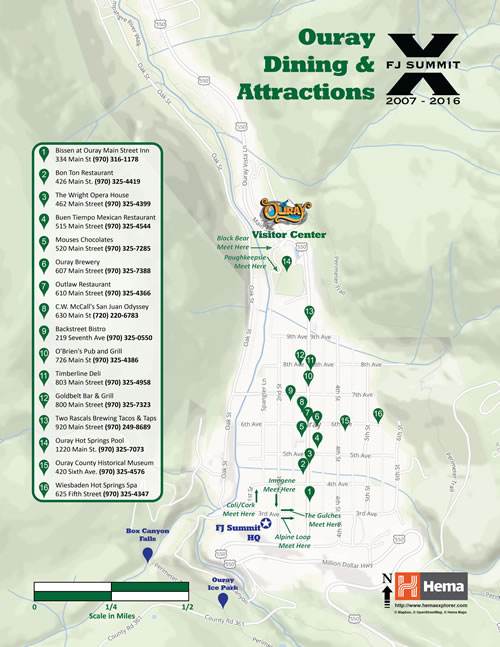 Saturday - July 23rd:
More amazing trail rides! There's never enough time in Ouray to explore all the amazing places.
TCT Magazine Associate Editor Daniel Markofsky will be spotting folks down the legendary Black Bear Pass.
The legendary FJ Summit Raffle begins after dinner.
Sunday - July 24th:
Beginning before dawn, vehicles line up on Main St in Ouray for the annual group photo.
Summiteers begin their journey home, unless they stay in Ouray for extended exploration =)