For the October issue we had to remove the bumper to install the Smittybilt RC8 winch. The first time we installed the bumper it took about 3 hours (with three people). When I installed the winch, it was a solo project. I was able to use a floor jack to support the lightweight bumper and lower it down after all the bolts were removed. I left the bumper supported on the floor jack while the winch was installed, and simply lifted back up with the winch so it could be re-attached. That's another great feature of such a light bumper, it's easy to handle with just one person.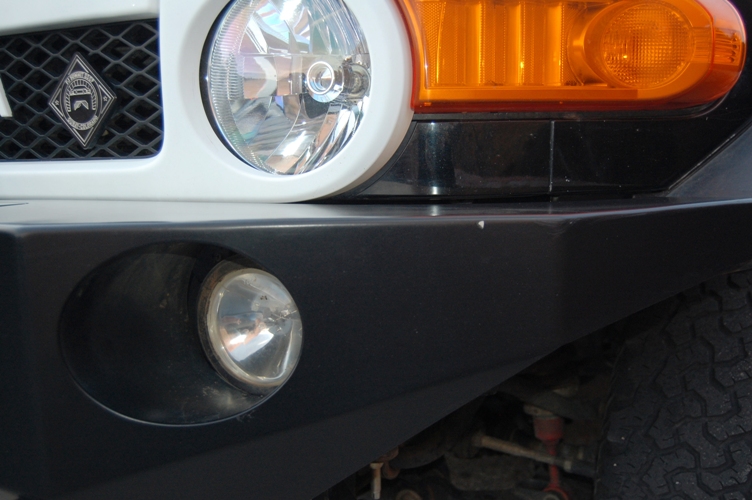 We installed the Eagle Eye Lights that were included with the bumper back in April, but didn't get the wiring done until mid-July. The wiring went OK and we used the Tacoma fog light switch to keep the same look inside the FJ. Since the fog lights are low in the bumper, they're the first thing that gets hit by any rocks or debris from the road. As a result both lights are cracked, although they still work OK.  We'll be looking for a new set of 6" lights that have rock guards soon.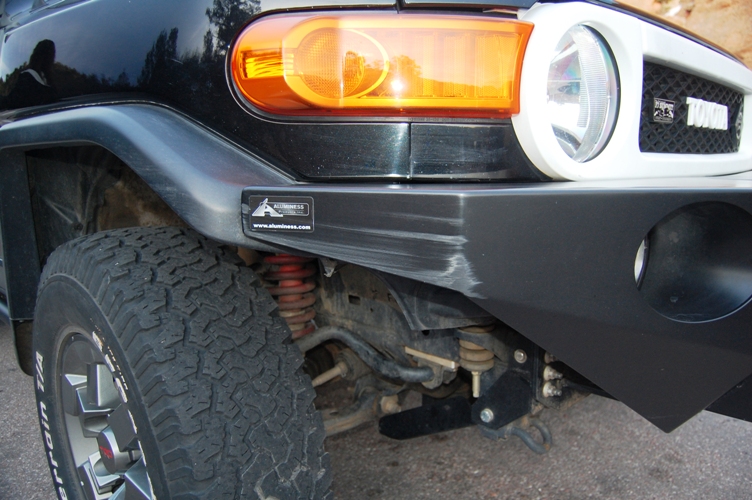 Overall the Aluminess Front Bumper for the Toyota FJ Cruiser has worked very well for us. We really like the fact that it weighs a scant 8lbs more than the stock plastic bumper (not including the winch), and the smooth powder coat finish holds up to the elements well and is easy to clean. We've had this bumper caked with mud, buried in dirt, and covered with ice & snow and haven't had any issues. It's as strong and great looking as the day we installed it, so we expect many years of service from this solid bumper.
Resources:
Aluminess Products, Inc.
www.aluminess.com
619-449-9930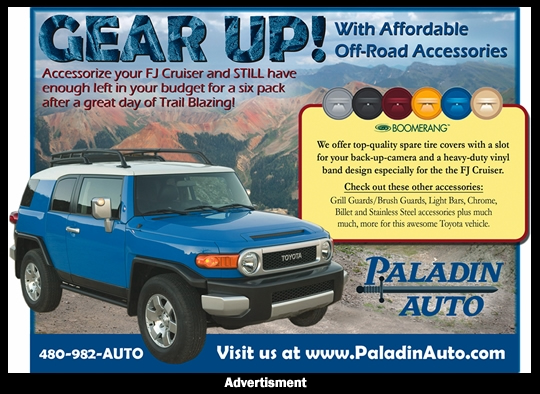 Free Subscription!
{jform=6}