Southern Baja, MX
Americans have been scoring surf in Baja for decades and will continue to do so. Baja is the ideal place for the surfing nomad who prefers to live frugally while roughing it in the desert. Baja was the most inexpensive place we traveled ever. We explored mostly in the southern half of the peninsula far from the weekend warriors. Not only was the surf top notch, but we managed to harvest most of our meals from the sea. With that being said it would be smart to bring the necessary fishing equipment for spearing as well as casting, because when you're not surfing you may likely be fishing. Be prepared to fix flat tires onthe fly, escape deep sand during low tides, and don't run out of gas or water. Some of those back roads look like shortcuts on the maps, but they might not get any traffic for weeks on end, so don't count on a ride back to town when your truck gets stuck in the river bed.
Michoacán, MX
There was a noticeable difference when we crossed into this state in Mexico. There was more poverty, and it's very rural and indigenous. This area is a hot spot for car jackings and people disappearing. There is only one main costal road, not many roads traveling inland, not many big towns and nowhere to go if things got sour. This is a destination for the outcast surfing globe trekker, or possibly expats on the run. those people will often post up for several weeks if not months at a time and just lay low, live cheap and simply, and surf all day. Our experience here was nothing but positive, and surfing cobblestone reefs and river mouths all day was as refreshing as the local papaya and coconuts that cost only cents.
Nicaragua, South
The second poorest country in the Americas (with Haiti being the first) has also been called the safest country in Central America. Lake Nicaragua produces off shore winds all day long, resulting in bueno surf and cooler ocean water than the surrounding areas. Rock reefs, beach breaks, and completely uncrowded if you know where to look. I would give this dude Edward a few bucks to (watch the truck) nap under the truck while we surfed. We also camped under a palapa near a beach shack bar for 2 weeks. After paying a local security guard to let us stay there. We set up a small compound with several nomad surfers from Spain. At night, the security guard would tie up a giant beast like a dog to the bar, while he slept in a chair. He said, "Be careful, the dog is very dangerous and if you go near it, it will kill you." this was no joke.
Golfo Dulce, Costa Rica
One of the more "out there" and underdeveloped areas of Costa Rica. On one side of the Golfo, its rainforest has been called the most ecologically diverse place on the entire planet. The water is the color of turquoise, parrots flying everywhere, and sometimes tricky to access. My first trip here, I found myself alone catching waves, a rainbow above and dolphins breaching in the near distance, and when I looked on shore not a person in sight. While on the other side of the Golfo you can find one of the longest waves on the planet. We were lucky enough to arrive for the first big swell of the season at that spot. Watching this mile-long left hander was mesmerizing, but surfing it was even better.
Northern Peru
Looking more like a scene out of the movie "Mad Max" than a surf destination, surfing in the North of Peru is an interesting experience, to say the least. The most extreme place we visited, just driving to some of these locations you will see an unbelievable amount of poverty and trash blowing around the desert, off shore drilling platforms on the oceans horizon and the remnants of small fishing villages just scraping by. A wide variety of point breaks, beach breaks, and consistency will come in handy here because there is literally nothing to do but surf. Don't be turned off by the atmosphere, there is a unique beauty in the "Mars like" Peruvian desert that most travelers will appreciate. I can say this was one of our favorite locations, I was able to surf so much here, that my body could not take it anymore, too many waves. I was completely surfed out in Peru, loved it.
Northern Chile
Arriving in Chili after traveling the third-world for over a year was refreshing, finally some organization. We set up shop for a while at the border town, sleeping on the baron beach every night. A wide variety of waves ranging from what's said to be the most dangerous wave in South America, to longboard point breaks while sea turtles swim beneath you. The Chilean Coast is rugged and rocky with pockets of sandy beaches. It's so vast, baron, and goes on for what seems like an eternity. With that being said most of its waves will go unsurfed or even seen. The surfing explorer could spend a lifetime here discovering unsurfed spots.
North East Uruguay
With more than 90% of the population being of European descent, Uruguay feels more like Europe than South America. And now that we are back on the Atlantic we get that inconsistent Atlantic surf. In the two months we stayed here we did score waves, but nothing like the Pacific side of the continent. Uruguay is known for its quality meats and gaucho way of life, not surfing. The people speak Spanish with what sounds like an Italian accent, and just like Chile, good wine is cheap, like a few bucks for a bottle. The quality of life here is so good that it almost makes up for the lack of waves. One day when I'm on the run and too old to surf I might reside in Uruguay.
[flickr set=72157675300418304]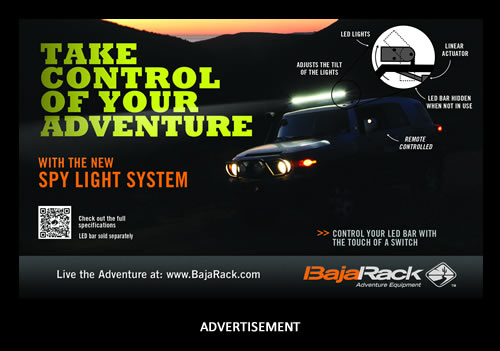 To get your copy of the
Fall 2016 Issue: