July 2015 | Volume 8 | Issue 3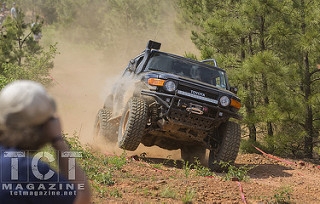 Details

By

Phillip Jones

Phillip Jones
With 286 Toyota 4x4 trucks in attendance, the 2015 Lone Star Toyota Jamboree event experienced an attendance record that practically doubled the previous record. What was the recipe for this success? Since this was the 10th anniversary of the event, the organizers increased publicity, sought out more vendors and special guests, and provided more meals and over $40,000 in prizes.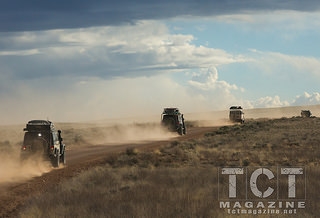 Details

By

Phillip Jones

Phillip Jones
Traveling through New Mexico and Arizona typically involves pounding pavement across I-40, or further south on I-10. These two interstates are like the chocolate sections of an Oreo cookie. While those routes offer scenic views, they are not as tasty as the creamy middle. Jake Quiñones wants you to experience the territories that exist between these two interstates by following in his tire tracks on roads less traveled and void of pavement. Jake operates a 4WD guide service called New Mexico Backroads (NMBR), offering a variety of overland/expedition-based trips each season. While New Mexico is his home and the namesake of his business, his trips are inclusive of the surrounding states. Jake is an expert guide with an immense amount of knowledge about the areas he covers.
Read more: Ghost Divide Expedition with New Mexico Back Roads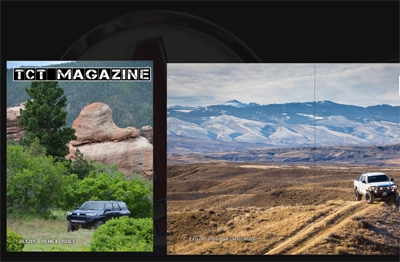 Details

By

TCT Magazine

TCT Magazine
Toyota Cruisers & Trucks, #theToyotaMagazine is here with your July issue - ready to download right now for free!
It's been a busy summer so far for the TCT Crew, here are some of the great articles you'll find in this issue:
You can also get TCT delivered straight to your iPad or iPhone via the TCT Magazine app. At just $2.99 per issue, or $9.99 for an annual subscription, it's the best way to experience Toyota Cruisers, Trucks, and SUVs. We include videos & slideshows for many articles, and everything is fully interactive!

To get your copy of the

July 2015 issue:

FIND US ON:




Read more: July 2015 | Overland Expo West, Brunton Tour, SEMA 4Runner, FJ Cruiser Mods!