In the 2004 model year, the Kinetic Dynamic Suspension System became available as an option. KDSS enhances GX performance off-road by automatically adjusting front & rear stabilizer bars to allow more wheel travel when needed.
The second generation GX-460 arrived as part of the J150 platform update in 2009 (followed by the 5th generation 4Runner in 2010). This was a major redesign and while styling cues are similar to the first generation, everything is now more refined. The 4.6L V8 was a major part of this upgrade, delivering 301hp with a six-speed automatic transmission.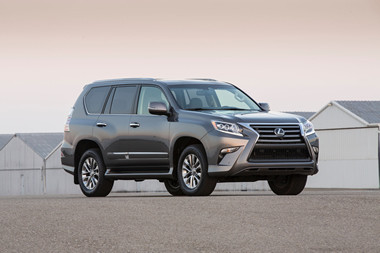 In September 2013, Lexus updated the GX-460 to include their new 'spindle grille' design and a few other enhanced features. This update also dropped the base price of a GX by $4,750.