{tab=Continue Reading}
The construction quality of the BajaRack is what we've come to expect as very picky FJC owners. The welds and powder coating were flawless in both quality and appearance. Installation took less than an hour by myself, even though the instructions warn that installation should be done by two people. The rack holds 300lbs and comes with a cargo net that looks great and secures gear well. There has been no noticeable change in wind noise at low speeds or highway speeds with the rack installed. In addition to making the front of the stock rack fully functional, the addi-tion of the BajaRack allows you to move all your stock cross members to the rear. This increases the functionality and load bearing capabilities of that rear area over what you would be able to do if stock cross members were spread out evenly along the roof.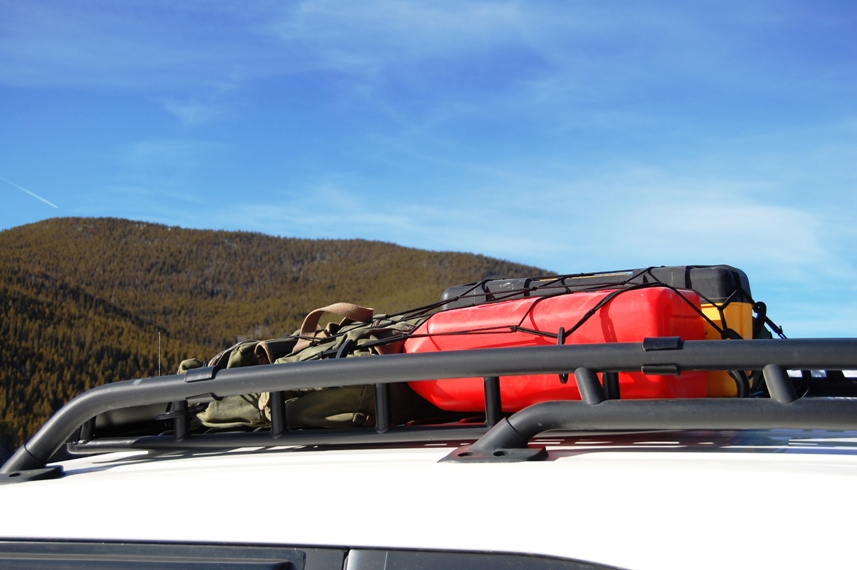 Loading the BajaRack is easy with the doors open and it holds an impressive amount of gear. I was able to fit a large spare gas canister, a thermos, firewood, and a duffle bag full of recovery gear without a problem. The BajaRack is a good place for gear that can treat the inside of your FJ roughly. The netting works well in securing your cargo, it's elastic and has plastic hooks which secure tightly to the rack. While securing all the gear with the cargo net (which is included in the rack) two of the plastic hooks did break. The temperature was very cold that morning, about 12 degrees. We contacted BajaRack and they are shipping a new net, no questions asked. However, you should be careful when securing the hooks in cold temperatures. I did not use any additional means to secure the cargo and on both the trail and the highway all items stayed in their proper place.

The size of an FJC allows you to traverse trails and terrain that larger full size off-roaders would find difficult, but this trade off means less cargo space. Finding places for all the equipment needed for a safe and prepared wilderness experience can get challenging quickly and therefore makes the addition of the BajaRack almost a necessity, especially for longer expeditions. With great craftsmanship and excellent lines for a strong aesthetic appearance, the BajaRack is an extremely attractive option for the budget aware FJC enthusiast,  costing only $375.00.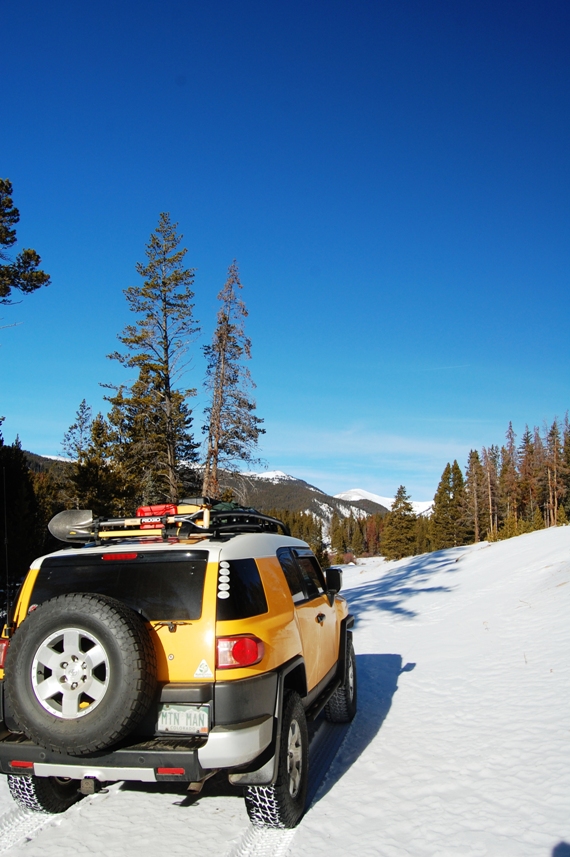 Taft Babbitt is an avid off road enthusiast and a regular contributor to FJC Magazine. He can be contacted at This email address is being protected from spambots. You need JavaScript enabled to view it..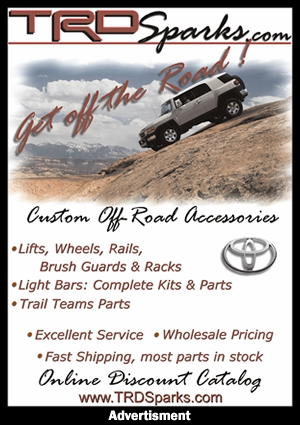 Free Subscription!
{jform=6}
{tab=More Photos}

{gallery}/issues/2010/jan/BajaRack/{/gallery}

{tab=Your Thoughts}

{rokintensedebate}

{/tabs}