In late 2014 Angie & I made the decision to build a 2015 CrewMax Tundra as the flagship truck for Toyota Cruisers & Trucks magazine. This would be our sixth Toyota vehicle and the plan is to keep her for many years to come.
Read about our First 2000 Miles on the Tundra
The TCT Explorer was unveiled at the 2015 Overland Expo West event in Mormon Lake, AZ.
The TCT Explorer tackled Imogene Pass at FJ Summit #9!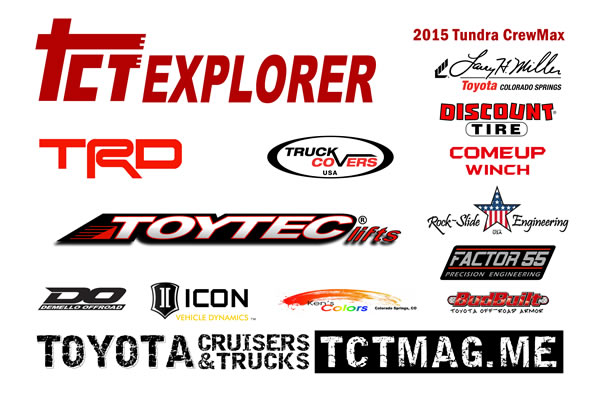 Build Details
Larry H. Miller Toyota of Colorado Springs was extremely helpful in our quest to find the perfect vehicle. While we initially looked in to a TRD Pro Tundra, due to a few key features (i.e. leather seats since we have small children), we opted to go with a Limited CrewMax. Also, Radiant Red is not available in the TRD Pro or Platinum editions, so Limited was the perfect choice.
Since we really love the styling of the TRD Pro, we got in touch with the experts at Toyota Racing Development so we could start work on transforming our Limited into the TCT Explorer. TRD Modifications include:
TRD Pro grille – Custom painted Radiant Red with white TOYOTA letters courtesy of Ken's Colors of Colorado Springs, CO
TRD Dual Exhaust – Installed at TCT World HQ by Jim Akers & myself
TRD Pro Wheels – provide the tough look we like and at 17" will perform much better off-pavement than the original 20" wheels
TRD Pro style badges – The Tundra and 5.7L Badges
Color-matched mirrors – Custom painted Radiant Red by Ken's Colors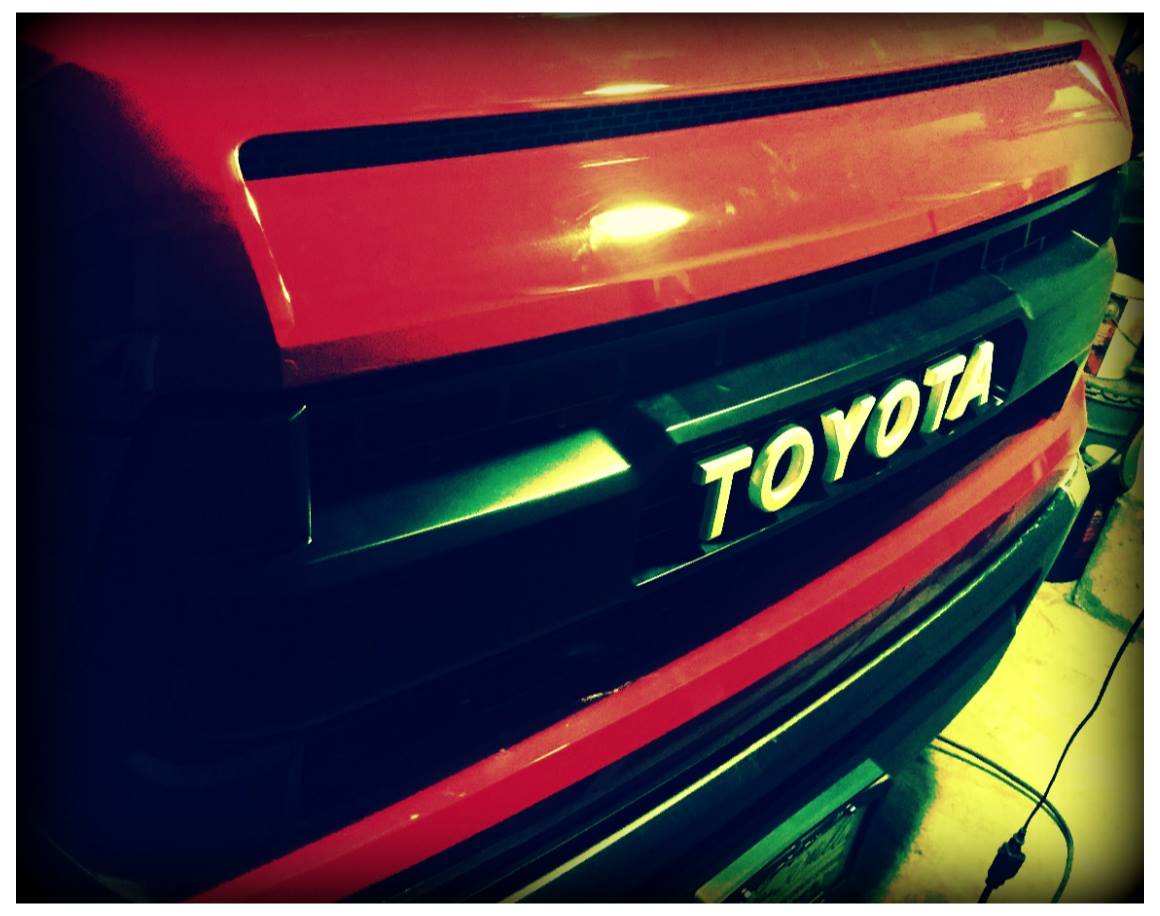 Of course the TRD modifications only get us so far. We added additional features to the truck to help keep her daily driver manners while providing enhanced performance and utility both on and off pavement.
The Toytec Lifts Tundra BOSS Lift Kit provides approximately 3.5" lift in the front and 3" in the rear, and allows the larger 285/70R17 Nitto Terra Grappler G2 tires from Discount Tire Direct to function without rubbing. Icon Vehicle Dynamics added their Tundra Tubular UCAs to help keep the truck aligned and provide extra strength for our off-pavement fun.
Truck Covers USA sent over their Roll Cover and American Work Cover Jr. toolbox for the bed. This is one of the best mods you can add to a multi-use truck. It provides enough extra storage for recovery gear and tie-downs, and helps keep gear in the bed safe and secure.
For a front bumper, we wanted something that matched the lines of the truck well, wasn't too heavy, and includes a winch mount. The aluminum Tundra front bumper from Rock Slide Engineering fit each these criteria perfectly, and looks amazing on the truck.
COMEUP Winch sent their new Seal Gen 2 12.5 winch to fit into the bumper, it's a monster of a winch and will ensure we can self-recover from just about anything, or provide a quick pull to help Jeeps get out of a rut.
Coming soon: A full set of skid plates from Budbuilt.
The graphics on the truck are courtesy of AFM Graphics. Get in touch with Andy if you need any custom graphics for your truck. The price is right and self-install could not be easier.