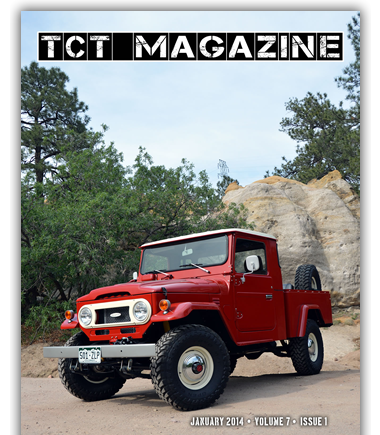 Toyota Cruisers & Trucks Magazine is excited to continue our great partnership with MagCloud to provide Print-on-Demand copies of each issue. While these copies cost somewhat more than traditional magazines, we think you'll love the heavy duty paper and perfect-bound spine. These magazines are true collectors items and in many ways are more like a fine coffee table book than a magazine. No flimsy paper for the best Toyota magazine on the planet!
You can also purchase back issues of both FJC Magazine and Tacoma Magazine through MagCloud.
Enjoy 80 pages packed with great Toyota Cruiser, Truck and SUV content hand delivered by the US Postal Service, fully protected in a poly bag.
Issues are published in January, April, July, October, and late November.