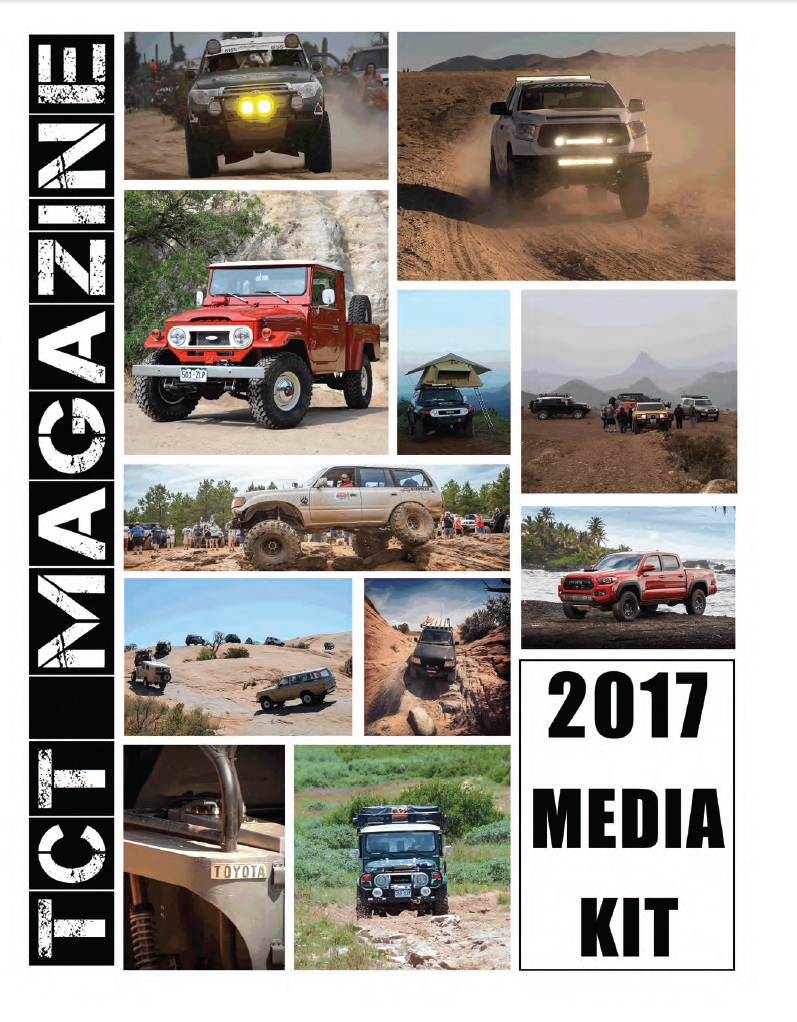 Toyota Cruisers & Trucks (TCT) Magazine is the only Digital + App + Print + Web (DAPW / All Platform) magazine dedicated to Toyota enthusiasts on the planet. We publish Toyota Cruisers & Trucks Magazine 4 times annually and our digital and web versions are FREE for anyone to download. We offer limited quantities of our Collectors Edition printed issues, and our iOS (iPad + iPhone) or Android (Tablet + Phone) app subscription is just $9.99/year (or $2.99/issue). We limit ads in each issue to 20%, ensuring our amazing content shines while enhancing the effectiveness of your ad.
As one of the original and only DAPW magazines (our original FJC Magazine pre-dates the iPad by 2 years), TCT offers a level of audience engagement not found in any other off-road or 4x4 publication. Our dedicated readers are adventurers, enthusiasts, and are as passionate about their vehicles as we are about our content.
As you can see, beyond their love for Toyota vehicles, Toyota Cruisers & Trucks readers enjoy a variety of activities. From Camping & hiking to spending time in the snow and extreme sports, TCT Magazine readers are some of the most active. They spend an average $1,431 per year on modifications and 94% of our readers intend to modify their vehicles in the next 12 months.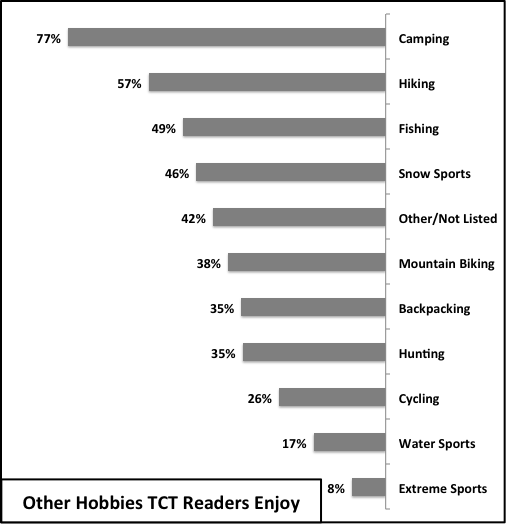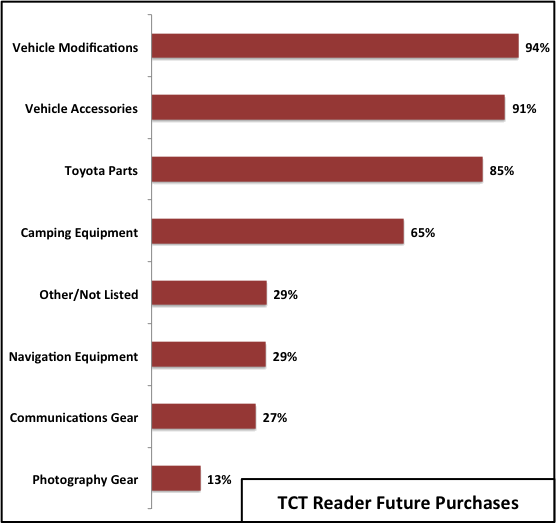 Uncompromising editorial standards, cutting edge publication technology, compelling reviews and technical details, and world-class photography combine to bring the absolute finest Toyota content to our readers each quarter. Unlike other genre publications, our seasonal based publishing schedule allows us to get current news and information (such as our annual SEMA Show coverage) in the hands of thousands of readers days after the event.
Advertisements in Toyota Cruisers & Trucks will build your brand and provide measurable referrals for years to come. We accomplish this feat in several ways:
First, your ad is linked in the digital versions and reaches 30,000+ readers every issue. Not only do you get the branding you're accustomed to with traditional publications, but you can track actual visitors to your site from our magazine.
Your ad is also included in the Web version of TCT Magazine, so you benefit from the nearly 1,000 keyphrases we rank highest on with search engines through additional referrals to your site. Unlike traditional magazines, Toyota Cruisers & Trucks lives online forever so your ad will work beyond the three-month publishing cycle. Your ad will be working for you for years to come.
Your ad will reach nearly 200,000 active enthusiasts each year, and that reach will always grow since each issue of our magazine is immortal. With referral rates of up to 25%, you can expect thousands of new customers learning about your brand with each issue.
To place your advertisement in the next issue of Toyota Cruisers & Trucks, contact Shane Williams (This email address is being protected from spambots. You need JavaScript enabled to view it.), or submit our Advertising Contact form. For more information on TCT Magazine, you can also download our Media Kit.
Also, view & download our Ad Specifications for quick reference.